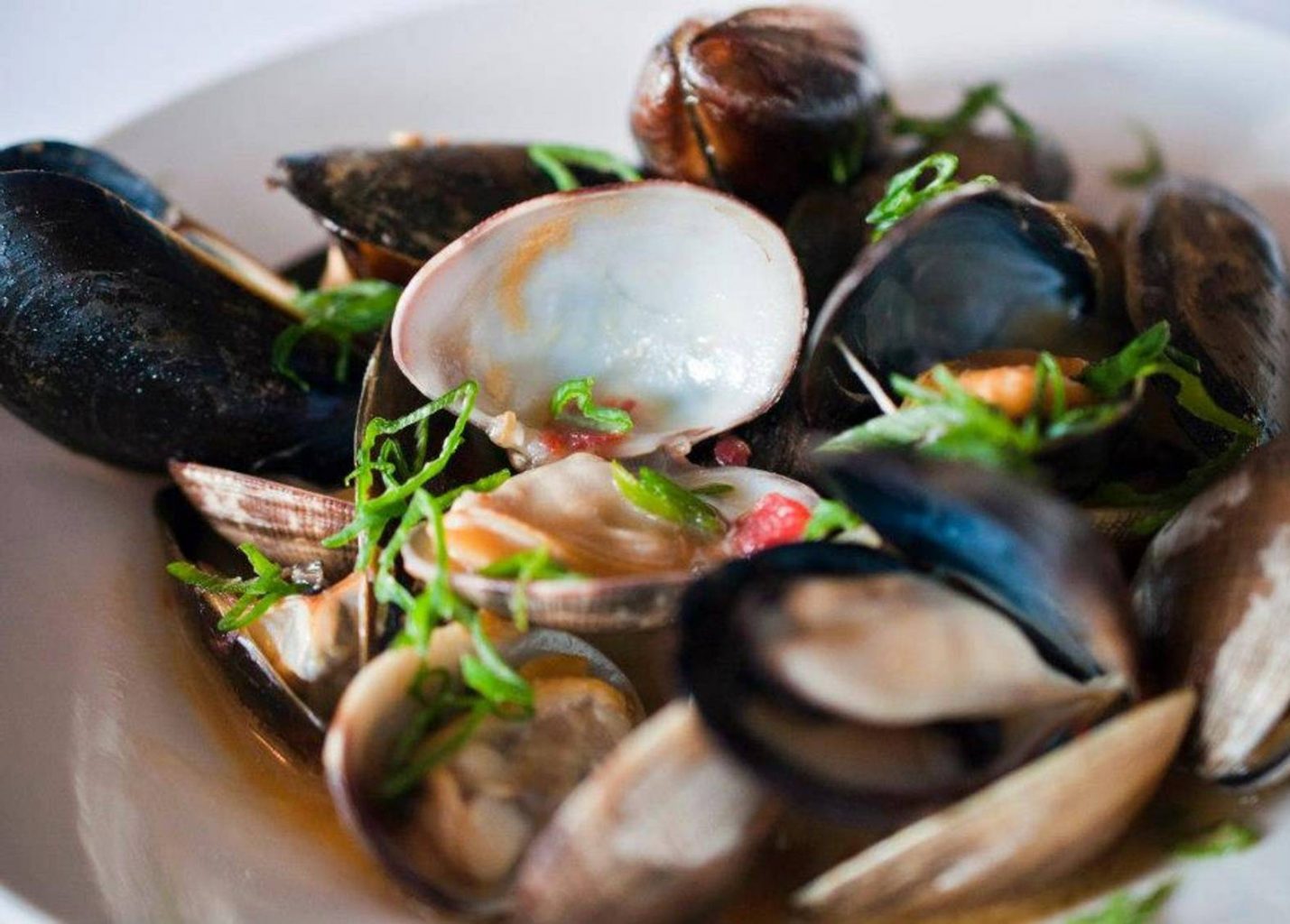 Sake Steamed Mussels and Clams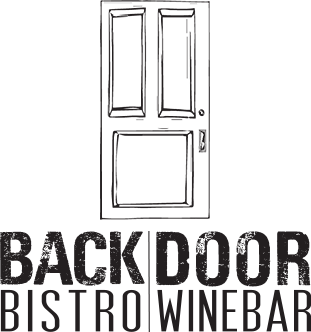 Backdoor Bistro and Wine Bar
A Seasonal Menu Offering a Farm to Table Experience
At BackDoor Bistro and Wine Bar, our top priority is offering our guests the finest in culinary experiences. Our seasonal menu includes locally sourced, organic, and sustainable ingredients to create wholistic, balanced, and proportioned plates.
BackDoor Bistro wine and beer choices are hand-picked by your chef to complement and enhance your meal. Enjoy a cocktail from our full bar where our mixologist offers all of your favorite classics along with new seasonal creations.
Have your next party catered at the venue of your choice or host a private event here, at BackDoor Bistro. For more information please inquire.
Our current menu offerings are available by calling us at 707.685.9222.
Backdoor Bistro and Wine Bar Farm Symbiosis
BackDoor Bistro and Wine Bar sources from local, sustainable farms to bring you the freshest and highest quality meals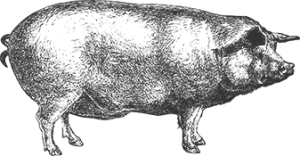 Five Dot Ranch sells only their beef from cattle solely owned and raised on their ranch.
These 7th generation family ranchers grass-feed their cattle throughout their entire lives on pastures, range lands and hay in 7 Northern California counties.
The cattle's grain is locally sourced using non-GMO verified feed sources, such as rice bran and barley to produce 100% natural beef in a responsible, sustainable manner.
Tenbrink Farms produces vegetables, stone fruits, nuts, wine grapes, and heirloom tomatoes on approximately 60 acres of vineyards.
Tenbrink Farm grows an impressive variety of several hundred heirloom tomatoes each year which they supply to fine dining restaurants, along with other produce.
Tenbrink also produces wine in their vineyard in the beautiful Suisun Valley.
Lockewood Acres strives to grow the best food in the most responsible way.
Through organic farming and other sustainable agriculture practices, they nurture the community and the earth.
Using heritage seeds and breeds, they carry on the agricultural traditions of the past to bring you and your family a healthy and delicious future.
Terra Firma is located in Winters, CA, one of the oldest fruit and vegetable growing regions in Northern California.
Producing 100 different crops per year, Terra Firma practices ecologically sustainable agriculture that protects and builds the soil, provides habitat for wildlife, conserves energy, saves water, to produce healthier, more nutritious fruits and vegetables,
Full Belly Farm is a 400-acre certified organic farm located in the beautiful Capay Valley of Northern California, north of Sacramento and the San Francisco Bay Area.
Full Belly Farm offers over 80 different crops throughout the year including fruits, stone fruits, nuts, grains and vegetables. and the land has been farmed using organic practices since 1985.
One of the farm's goals is to integrate farm production with longer-term environmental stewardship. Full Belly Farm strives to continue to support local food systems and create a strong local food economy.
The motto at Superior Farms is "Good for animals. Good for the earth. Good for you." For Superior Farms ranchers, the flock comes first. Lambs are set to pasture on vast, natural grasslands and treated humanely to honor the animals.
When lamb is raised the way Superior Farms ranchers do, naturally, kindly, and sustainably, it is a lean, delicious and nutritious choice.